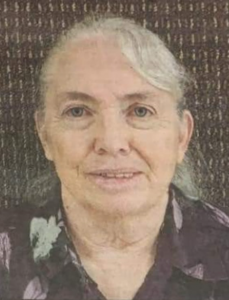 Carol Parker has been  helping seniors in Preston for over 20 years. Whether its helping deliver food through the Meals on Wheels program or serving seniors at the Franklin Co Community Center, Carol has a huge impact on the lives of many seniors in the Preston area.
From their Facebook page:
We couldn't have a better person to run the center and to care of those that use our services! She puts in an unbelievable amount of hours and always puts everyone before herself! We are so proud to see her getting a sliver of the recognition she deserves. Please remember to thank her for her service. If you want to see a true blessing working its hardest, come in and see what she does. . . . . .we always appreciate volunteers! We Carol Parker!!!
The Franklin Co Community Center is a non-profit We are a non profit organization, preparing & delivering home bound meals to home bound individuals that need our assistance. We also rent out our building, sell baked goods, take orders for food, and cater parties.
They are located at 64 W 1st S Preston, Idaho 83263. Visit https://www.facebook.com/FCCSeniorCenter to learn more.
Below is the rose garden Carol and her family planted outside the center.